Spending time in North Saint Paul this summer? Check out the work in progress of the COMPAS ArtsWork program.
More than 25 youth are employed as Apprentice Artists this summer, creating a painted mural and mosaic installation at the newly-opened Trout Brook Nature Sanctuary.
Learn more about how ArtsWork helps youth facing incredible challenges build confidence and practice new skills -- all while earning a paycheck!
Hello? It's COMPAS
Each year we ask educators to share their thoughts and feedback on COMPAS programs and Teaching Artists so that we can make sure we are meeting the needs of students and educators. Read what educators had to say about their experiences with COMPAS Artists this year.
"Students were able to voice their stories, feelings, and activism. They were scared at first, but put forth their best efforts to reach their goals. I was moved by their words and dedication to this workshop and the artist!!!" – Sabra H., Community of Peace Academy
Join us at the State Capitol Grand Opening!
COMPAS artists will be helping celebrate the State Capitol's Grand Opening on the main stage. Make sure to stop by and show your support! See the full line-up here.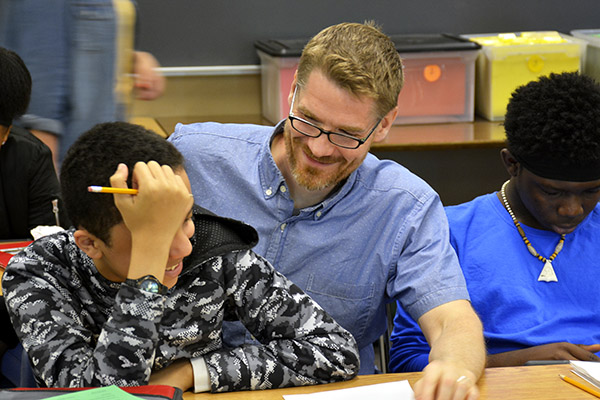 Three Teaching Artists walked into a middle school...
Sometimes creative writing can be a real joke.. especially for students at North View Middle School, who got the chance to write comedy stories, and practice cartooning and spoken word during a residency with COMPAS Teaching Artists Tou Saiko Lee, Fiona Avocado, and Levi Weinhagen. Read about their experience here.
Don't miss this month's Artist Spotlight on Siama Matuzungidi & Dallas Johnson of Siama's Congo
How does creativity help you keep your sense of humor? Let us know in the comments!
Thank YOU for supporting COMPAS and Creative Expression in Minnesota!